Bratz Rock was a planned animated webseries developed by MGA entertainment. The first episode titled "Whisper in the Schoolyard" premiered on Youtube in October 7th. It was cancelled after one episode.
It was supposed to feature 11 episodes released sporadically throughout the year.[1] The series was suspposed to follow Sasha, Jade, Cloe, Yasmin and friends as they enter a song contest held by their idol, Whisper.[1]
Cast
Characters
Episodes
#
Name
Date
1
"Whisper in the Schoolyard"
October 7th 2010
After missing first period due to a dentist appointment, Yasmin returns to school to hushed whispers about an upcoming event.
Trivia
The show was uploaded on the 7th October 2010 and premiered on October 10th, 2010. Since October is the tenth month, this makes the air date 10/10/10. This was intentional since it was released as part of the Bratz 10th anniversary celebration.
Cloe is the only character who doesn't appear in the first episode, although she is shown in the opening credits.
Watch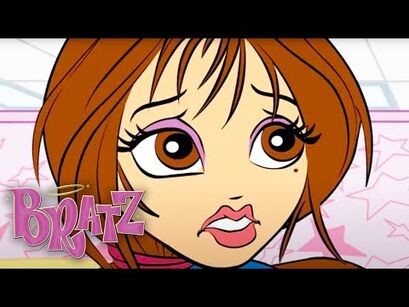 Sources
Links